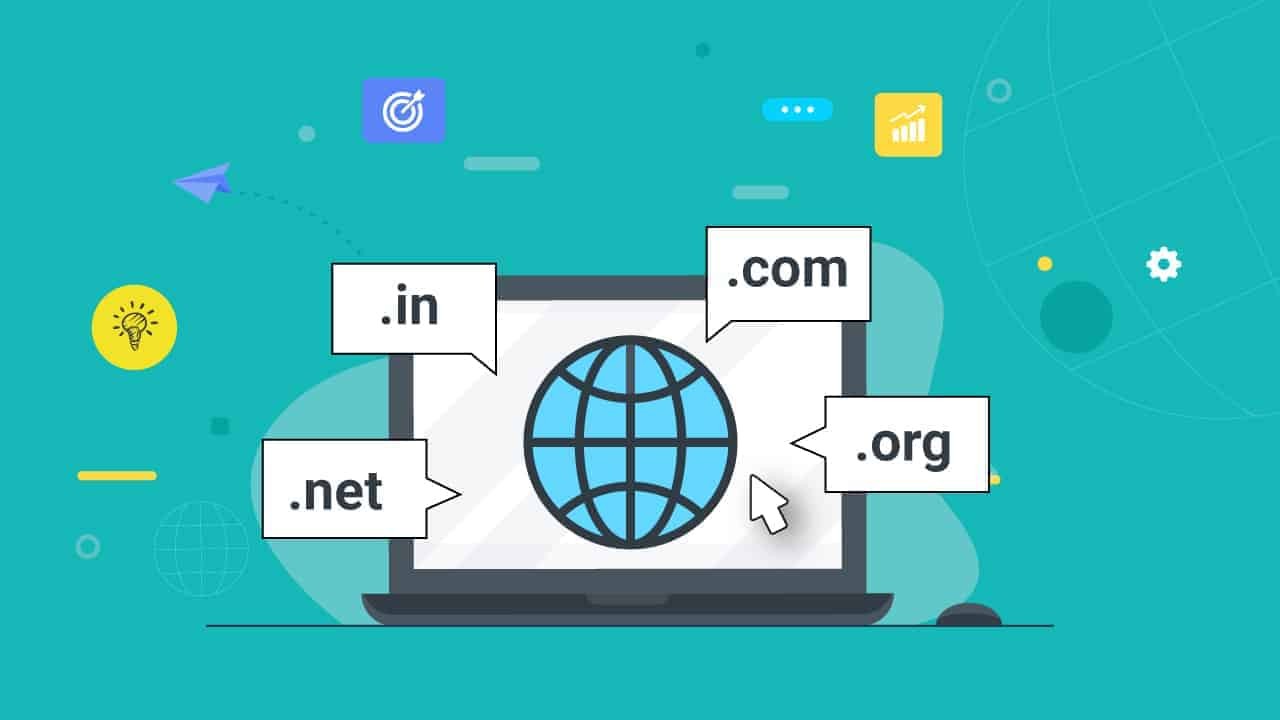 Choosing the right domain name from an ideal web hosting provider is essential to your brand's online reputation.
Your business's domain name is how your customers will remember you. Hence, it plays a significant role in your brand's online visibility, credibility, and recognition.
A custom and memorable domain name helps websites stand apart from the crowd and boost their SEO performance. However, choosing a suitable domain name from around 628.5 million registered domain names can seem challenging.
But it doesn't have to be so.
This blog shares tips for choosing the right domain name and facilitating your business's domain name search to attract potential customers and boost online visibility.
5 Tips For Opting For The Right Domain Name
A domain name should accurately represent your brand and match your business to ensure customer trust and credibility.
Here are the five critical tips for choosing a domain name for your business.
Choose a suitable Top Level Domain extension
A TLD or Top Level Domain extension is the last part of your website URL that comes immediately after your website's name.
Some popular TLDs include .org, .com, and .net.
Amongst these, the .com extension is the most common and popular one. However, if this extension isn't available for your domain name, you can choose from other credible options, like .online, .marketing, .technology, .cafe, .inc, .co, and more.
Moreover, you can also choose from ccTLDs, or country codes as extensions, like .in, .co, or .uk. So, for example, if your target audience is from New Zealand, and you want to search for domain names in NZ, you can use the .nz extension to attract prospective target customers.
Thus, choosing a credible, cohesive extension for your website is the key to online success.
Incorporate the target keywords
Doing some keyword research and incorporating the right and relevant keywords within your domain name allow search engines to determine what your website is all about and make it rank on the search engine accordingly.
It's essential to ensure that the keywords you use effectively represent your brand. You can use free tools, like the Google Keyword Planner, if you face brainstorming keywords and want to analyze the trending keywords within your specific domain.
Keep the name short and simple
A long and complicated domain name is difficult to remember for the users.
On the contrary, short domain names are much easier to memorize and remember and faster to type; hence, they're more likely to support a positive user experience.
Moreover, with long and complicated domain names, you risk customers mistyping and misspelling the words, making it difficult for them to reach your website.
Hence, a domain name of 6-14 characters is recommended.
Make the domain name unique
A unique domain name helps avoid legal issues and boost your band's marketing efforts.
While thinking of a clear and concise domain name that's also unique and memorable might seem complicated, it's completely doable.
Make sure you keep your business name and services at the forefront and dig into your niche to choose a domain name that attracts the right audience.
Avoid doubled letters, hyphens, and numbers
Special characters like hyphens or even double letters create hurdles for visitors to access your website online.
Domain names with double letters are messy and difficult to read.
Such domain names are challenging to convey verbally and susceptible to becoming typos when users attempt to search and reach your website, affecting your online reach and incoming website traffic.
Conclusion
While picking a domain name might seem like a minor job, it plays a massive role in your business's grand scheme of success.
So, make sure you implement the tips mentioned above and buy a domain name that's unique and available from a credible domain name or web hosting provider to boost your brand's online credibility.