Estimated read time: 4-5 minutes
The answer to saving tens of thousands of dollars and work hours each year comes down to one simple thing: 100% accuracy in accounting.
And thanks to the latest technology software, it's 100% possible.
Today, many accounting firms and businesses are improving efficiency and reducing costs through intelligent accounting bots, or robotic process automation(RPA). According to ISACA, 53% of accounting and finance companies have already started using RPA bots. They also expect this to increase by 72% over the next few years.
Gartner reports avoidable rework in accounting departments can take up to 30% of a full-time employee's overall time. This amounts to savings of 25,000 hours per year at a cost of $878,000 for an organization with 40 full-time accounting staff.
If that's not enough to entice you, here's a closer look at how an automated accounting process can boost your business.
What is robotic accounting?
Robotic accounting is exactly what it sounds like: Robots do your day-to-day, repetitive accounting tasks. These software robots can mimic your actions (such as clicking a mouse, entering data, sending emails, reading invoices, etc.) and automate almost everything you do in a secured cloud server. They integrate multiple systems to handle all kinds of software, including Quickbooks, Excel, Billing.com, customer relationship management (CRM) and others.
The benefits of accounting bots for businesses, accounting firms and CPAs
Imagine the difference it would make if 80%–90% of your accountants' manual tasks could be automated through RPA. Not only would this save thousands of dollars and company hours (again, refer to the data above) but it would have a significant impact on CPA and employee morale. With 100% accuracy and no human errors, productivity would soar and businesses could scale without any extra costs.
The good news for Utahns is that it's now easier than ever to implement robotic accounting thanks to a local company.
Intelgic is helping businesses and CPA firms in Utah automate all kinds of accounting processes with its accounting bots. Whether your needs are in accounts receivable, accounts payable or account reconciliation, they've got a bot that can help you accomplish tasks with ease and efficiency.
Here's a preview of each bot and what it can do.
Intelgic's Accounts Receivable (AR) Bot
By automating your accounts receivable process, you can ensure greater accuracy and eliminate wasting precious time during month-end closing. Intelgic's AR Bot helps you eradicate about 90% of manual AR outcomes, which frees up to six hours of your AR manager's time per day.
Among other tasks, the AR Bot creates invoices and follows up on collections, tracks and processes customer payments and makes journal entries. For a full list of its capabilities, click here.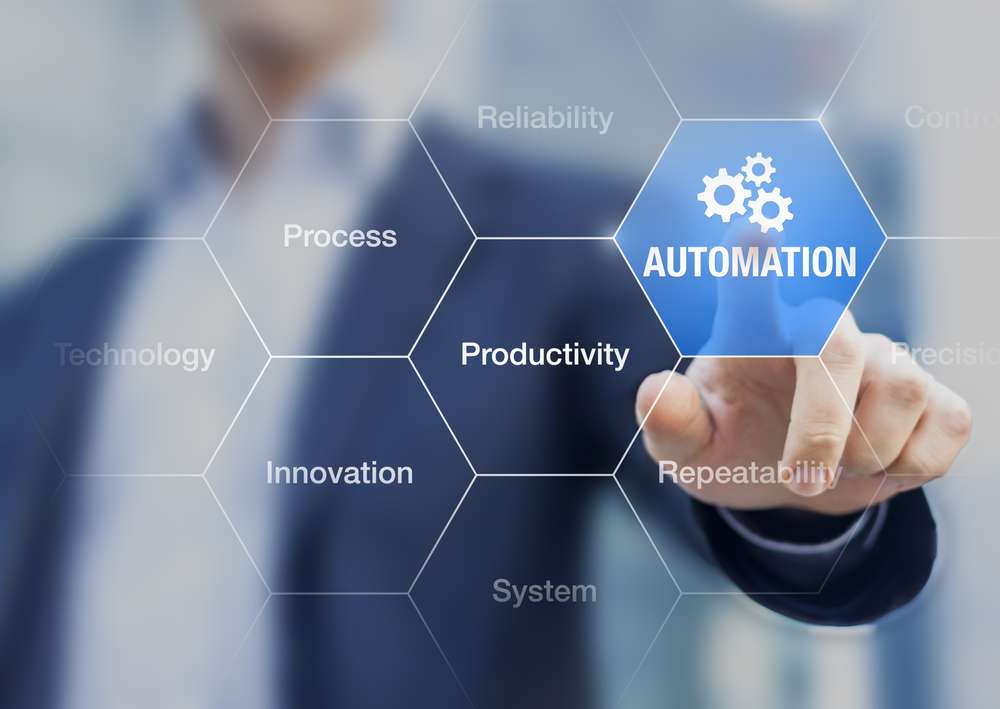 Intelgic's Accounts Payable (AP) Bot
Intelgic's AP Bot automates 80–90% of your invoice processing work, which saves 40–60% on invoice processing costs. It also prevents you from paying duplicate, false or fraudulent invoices and provides better predictions and cash estimation.
The AP Bot monitors your accounts payable inbox, pulls invoice details, handles and harmonizes payments and performs three-way matching for invoices, purchase orders and receipts. You can learn more about the AP Bot here.
Intelgic's Account Reconciliation Bot
Finally, account reconciliation is easily the most tedious and time-consuming task for any accounting department. According to a survey by Ernst & Young, up to 59% of a financial department's resources get involved in driving transaction-intensive operations. 95% of their effort gets wasted on transactions that are already valid.
Surprisingly, most people still tackle this process manually. An Institute of Management Accountants survey found that 61% of finance organizations remain "highly dependent" on spreadsheets. That means accountants are spending more time on something that's much more likely to be inaccurate.
Intelgic's Account Reconciliation Bot can fix this problem by enhancing your financial report accuracy. It handles bank reconciliations, credit card reconciliations and third-party processors (Amazon, Shopify, app stores, etc.). Since the bot can handle infinite transactions, this improves your process visibility and saves three hours per day for each worker. To learn more about the Account Reconciliation Bot, click here.
End-to-end robotic accounting implementation
If the process of switching to an automated accounting process sounds daunting, rest assured that Intelgic will be with you every step of the way. From discovering your accounting practices to making and implementing bots and integrating them with your existing system, they do it all.
But Intelgic's work doesn't stop there. Customers can count on continued support and training with a personal touch from a local Utah-based team — either on-demand or through a monthly retainer.
Start saving time and money with process automation. Visit intelgic.com for a free demo today.
×
More stories you may be interested in