A married couple has received support on Reddit after sharing their plans to divorce, despite the husband's recent cancer diagnosis.
The couple have been together since they were in college and are now in their early 30s. Sadly, the husband was diagnosed with cancer a year ago and they are now heading toward bankruptcy in order to pay off medical bills.
"We went to a seminar for people in our situation and had a private meeting with the lawyer giving that seminar. He looked at our situation and told us that we should legally get divorced so that the debt won't break my back if my husband passes away and I don't lose everything," she wrote in popular Subreddit r/TrueOffMyChest.
Medical divorce in the U.S. is often used to help an individual qualify for Medicaid, when they're too rich to qualify as a couple, but too poor to afford the expensive bills.
"By divorcing, a community spouse may be able to receive a greater portion of the couple's assets. This not only protects assets for the non-applicant spouse, but it also lowers the countable assets of the applicant spouse," reported the American Council on Aging.
According to American Council on Aging, medical divorces are less common these days, thanks to spousal impoverishment rules meaning spouses can protect a certain amount of money, that doesn't count towards their qualifying joint assets, "Still, in cases where a couple has significant countable assets, generally more than $500,000, Medicaid divorce continues to be used for the preservation of assets for the community spouse."
It's because of this, Reddit users were left supporting the couple for their decision, while simultaneously raging at the healthcare system that led to it.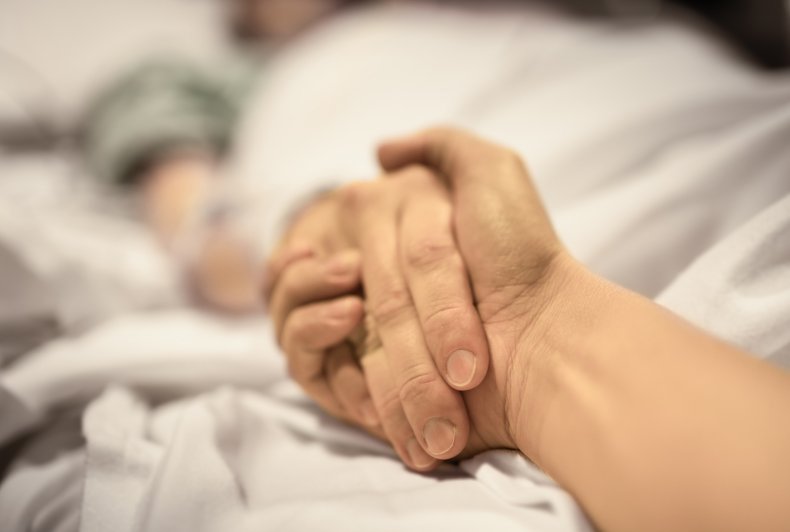 "I'm so sorry this is happening to you," wrote one user. "My step dad lost his first wife to a brain tumor, he also lost his construction company to that tumor too. He had to sell his company and file for bankruptcy. U.S. healthcare system sucks."
Another noted with a similar anecdote: "Unfortunately a lot of people experience this. Both my parents and my husband's parents had to divorce in their later years to receive their full benefits and have medical coverage that didn't break the bank and leave one destitute later in life.
"Three out of four are gone now and his father had to move in with us to make ends meet. Damn sad state we live in. I hope your husband fights and makes a full recovery."
Others were left reassuring that despite the marriage being over on paper, it doesn't mean they're not emotionally there. "Your marriage is your commitment to each other. What the State considers "marriage" is nothing but a legally-binding agreement nowadays. As long as you stay with each other, regardless of what the State says, he is still very much your husband IMO."
"In this case, divorce is not going to mean that your relationship is dead. It's a practical consideration. don't feel like it's some form of betrayal," agreed another Redditor.
Newsweek has contacted the wife for comment.
If you have a similar family dilemma, let us know via [email protected]. We can ask experts for advice, and your story could be featured on Newsweek.