If you're building a website, you probably want to get it finished as soon as possible. Your website is the most vital part of your online presence, and most businesses simply can't function without one.
So, how long does it take to build a website?
If only you could just say "one month" and set a realistic timeline. Unfortunately, the answer to this question isn't that easy. It completely depends on the scale of the project and the approach you take to build your website.
We'll break this all down in our complete guide below.

TL;DR: Average Time to Build a Website
Here's the short answer to the average time it takes to put together a website project:
A simple website could take anywhere from one day to 3 months to build. The development time depends on the scale of the website and what approach you take to build the website. The fastest way to create a website is to use a website builder, which could get your future website up and running in a few hours. An advanced web project created with an outsourced web design agency could take months to create.
What it Takes to Build a Website
Unfortunately, there's no fixed time for how long it will take to build a website. The development time of a project depends completely on the type of website you plan to build and how you plan to build it.
The more pages you need and the more customization required, the longer the website will take.
Specific functionality and designs on a custom website can require totally different timelines to build. To get a realistic timeframe in mind, you'll need to understand the web development procedure and the many factors that development involves.
There are many different variables and considerations that influence how long it takes to build a website. So, to understand your website timeline, you'll need to understand exactly what goes into building a website. This includes various stages of development.
Whether you decide to use a template and take a DIY approach, or hire someone to build your website, this is the general web development operation that will follow:
You establish your needs for the website and share this with the web developer

You or the web developer creates a plan of action

If you hire a web designer, they will show you a few mockups, or wireframes, of your site's design. You can approve these or request changes

Now the development takes place. This is when you start putting together your website. If using a web designer, the development process generally requires some back and forth between the client and the developer

A final round of revisions takes place to ensure the website looks good and is fully functional
When you build a website, you don't just dive straight into development. Instead, there's a lot of work that needs to be done in the planning phase. This is something that surprises most people building their first website.
Even if you just want to create a basic site, you still need to have a very clear, and well-thought-out plan in place.
This means website development can be a significantly longer process than you think. How long your site takes to build depends on many other factors than just development.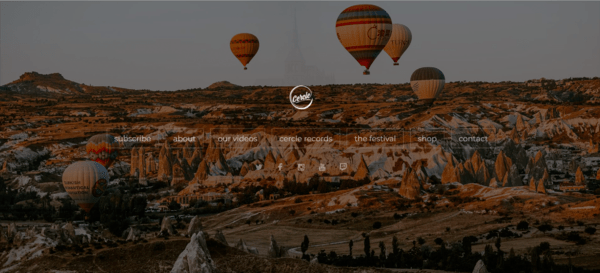 Above: Example of a simple, yet effective, 8-page website
Before You Start to Build
One of the most important parts of website development is planning. There are a lot of elements that need to be aligned first before you start to build your website.
There are four essential things you need to consider before starting any website development project.
1. What is the Purpose Of Your Website?
Start by figuring out *why *you want to build the website. Yes, you know that you should have a website for your business, but what is the specific purpose that your website will play?
Are you going to sell products through an online store? Do you want to use your website to increase brand visibility and attract more customers through online traffic and search engine optimization (SEO)? Is your website going to be a source of information and resources for prospective customers? Will you use it to accept online bookings for a service?
These are just a few different uses of websites, and they each require a totally different design and development process.
So, start by knowing what you want to offer visitors and what exactly they will get out of your site. Figure out *why *they will be visiting your site in the first place.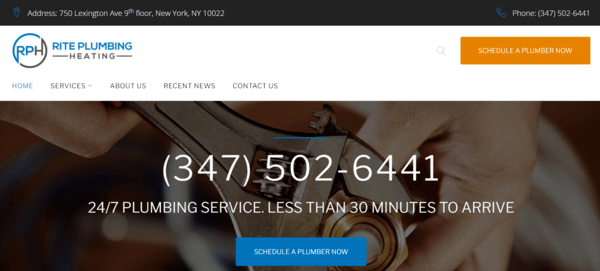 In the above example, the business website has one very clear function: to schedule a plumber service online.
2. Planning Your Website Content
You can't do much during the building process if you haven't got content to go onto your website. Before starting to put together a website, make sure you have content ready to use.
Website content could refer to written content, images, videos, animations, blog posts, and more.
Content creation is a separate process from web development, and the timeline could vary depending on how much content you need. If you have incomplete content when you start developing, expect delayed launches on the project as creating new content can take a lot of time.
Once you've established why your website exists, create a plan for all the pages you need and what content will go on those pages. With a clear content plan at the ready, building websites becomes a lot easier!
And if you get your content ready first, there shouldn't be any delays in getting your web pages published (which means a faster website building process).
Most designers require the content for a project first before they design the site.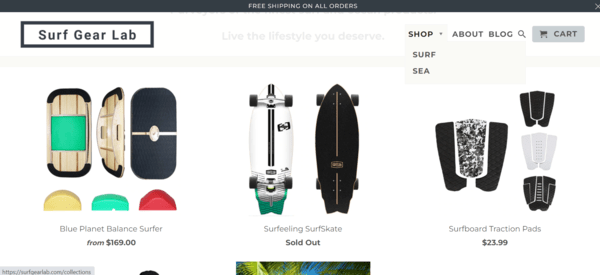 The above example is of a straightforward business website that only has a handful of pages. Content for this would include product information, the About section, and blog content.
3. How Will Your Website Function?
Building a website isn't just a process of publishing the right content on the right pages. You also need to think about how the website is going to function.
Developing a user-friendly interface is possibly the most significant factor in creating a great final product.
Determine exactly what actions and functions you want your website to perform before you start building it. You need to know the site's required utility for the development phase to run without any delays.
Every website requires different functionality depending on the type of site and your personal preferences. You could keep it simple and have a few landing pages, or create a more complex website design, loaded full of animations, CTAs, popups, and more.
Before you create a website, you need to clearly define the functionality requirements first. Think about the user's journey when doing this.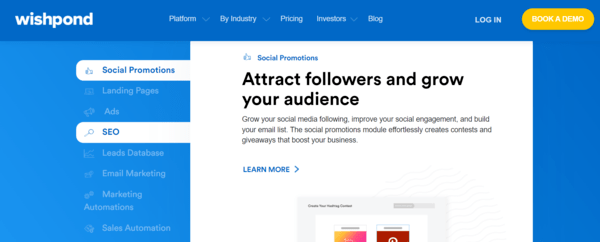 For example, consider how your menus will work and what navigational items you will need.
4. Branding Your Website
Before you build your website, you'll need to have a solid branding strategy in place for your business.
This includes everything from the colors you use to your logo, images, fonts, tone of voice, and any other outward-facing elements of your site.
If you don't establish your website branding and design requirements early on, you will certainly experience delays in designing each page. Starting with clear brand guidelines and assets is necessary for planning and executing your website build.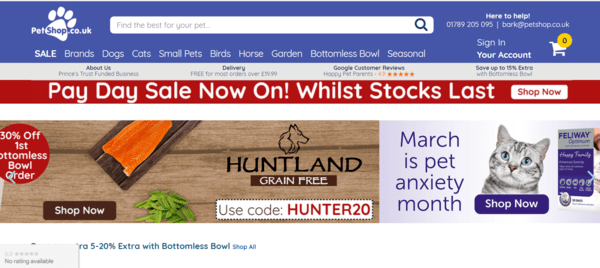 How Long Does it Take to Build a Website – 4 Steps in Web Development
Whatever website development approach you take, there are four main steps involved.
The length of time these steps take could vary greatly depending on the scale of your site and what type of website development team and strategy you take to build the site.
Let's break down these four steps to help you understand the general process to follow and the average time these processes typically take.
Step 1: Planning/Discovery Phase (1 Day – 2 Weeks)
As we've already established, the first step to building websites is planning.
This process could really take anywhere from one hour to two weeks, depending on the scale of the website and how prepared you are to start with.
This process includes the four previous stages we covered in the chapter above. The aim of this step is to be fully prepared with everything you want the website to include before you start building it.
The most important things to understand during this planning process are:
Website features
Website content structure
The user experience
What do you want the website to achieve?
Planning the content can be the most time-consuming part of this stage.
Getting all of your content prepared before moving on to the design phase, could require several weeks' worth of extra work, depending on how much content is required.
Step 2: Design Phase (1 – 4 Weeks)
Your action plan is ready, so it's time to execute it. This step is turning your vision into a fully-functioning website.
This is the stage when you start building your website pages and designing the user interface.
You could do this yourself, or hire a web design company to do it for you. We'll explain this in more detail later on.
Either way, this step will involve putting together mockup pages, which are sample pages for you to approve or not. Once you've established and approved designs with these pages, you can go ahead and create the website.
Note: If you're using a website builder, your mockup pages will come in the form of ready-to-go templates. This means you can just choose your template and skip this step.
Step 3: Main Development Phase (1 – 3 Weeks)
Development time! This is when the magic really happens.
This is the most time-consuming part of building websites. You've got your content ready, you've set your heart on a design, so now it's time to turn that design into a fully-functioning website.
It's always a good idea to overestimate how long this process will take because there are bound to be delays and setbacks. It's very rare that everything works perfectly and no rework is needed.
If you're working with a developer, make sure to keep communication clear and wide open. The more you stay in the loop, the smoother the project will move along.
Note: Again, if you're using a website builder, your development phase looks very different because your site won't require any extra coding. This could just take a few hours.

Step 4: Reviewing the Website (1 Day – 2 Weeks)
Your website is ready! Well, almost…
You just need to review it and make sure it's working 100%. So before you say your website is officially finished, give it a thorough test drive. Try out every function, read over every piece of copy, and navigate to each page.
If the website is complex, don't be surprised to run into a few issues that need last-minute fixing. These fixes should be minor, but it's important to factor them into your web design timeline.
Web Development Sample Timeline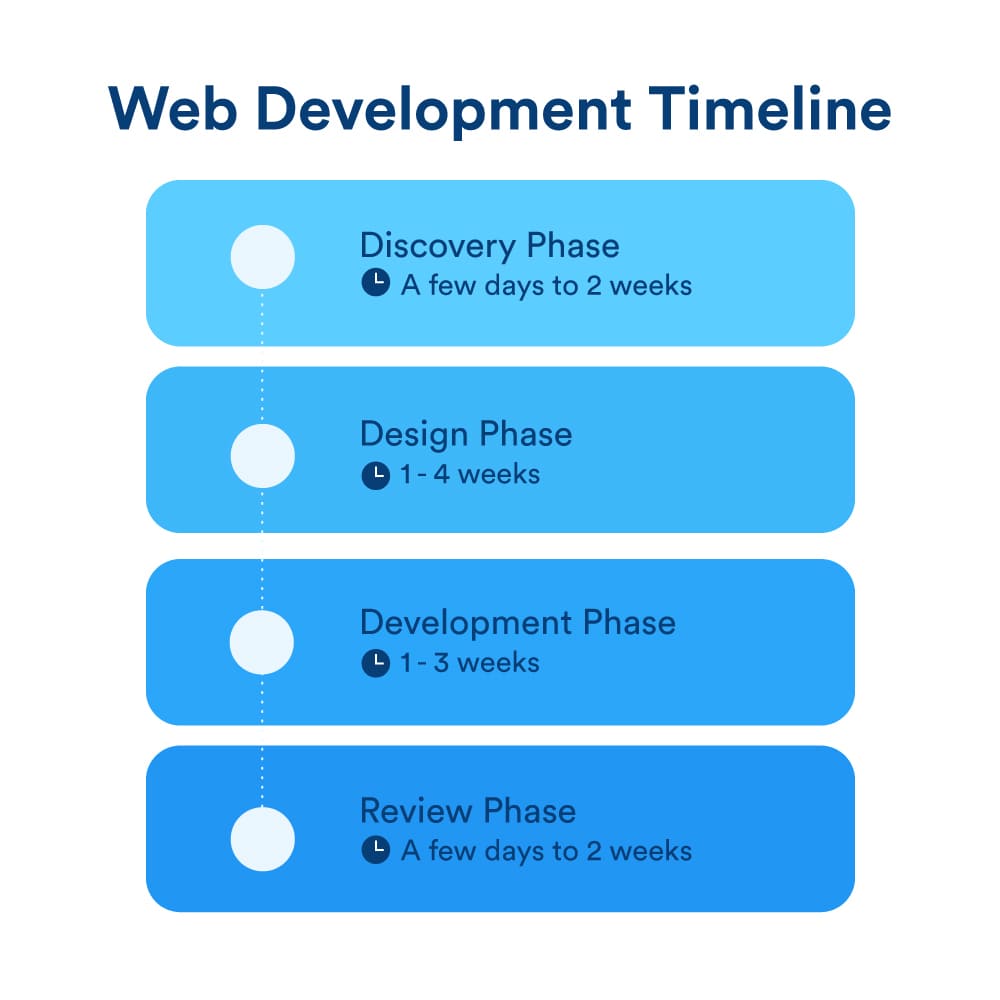 3 Ways to Build a Website (and How Long Each One Takes)
When you create a website, there are three main approaches you need to consider. Figuring out how long it takes to build a new website doesn't only depend on the scale of your site, but also on how you choose to build it.
Let's break down the three different approaches, and how long these generally take.
1. Using a Website Builder (6 Hours – 2 Days)
The first way to create your website is by building it yourself with a website builder. This is the quickest way to build your website and is the best choice for beginner and small business websites.
By using a template and simple editor, you can have your site built in record time.
You don't need any web design experience or knowledge when using a template and builder. You just choose from a selection of templates and simply customize them to suit your website.
This is incredibly easy, and anyone can go from a concept to a finished website in a matter of hours.
Website builders use drag-and-drop editors, eliminating the need to know any code. You'll also get access to great customer support if you run into any trouble getting your website together. Website builders are also a lot more affordable than other web design options.
So, using a builder is the best option for anyone who wants a fast and easy website. You get complete control over creating the site, and you can easily use a builder to create a website even if you don't have any specialist web design knowledge.
Builders are the fastest option, they're budget-friendly and don't require the added effort that the other two options have.
2. WordPress Websites (2 – 3 Weeks)
WordPress is the most popular content management system out there. You can create a WordPress website by using WordPress together with a dedicated web hosting provider.
WordPress does require a bit more knowledge, maintenance, and involvement than a website builder. Once you understand how the WordPress interface works, building and managing your site through WordPress is pretty easy.
If you want to host a large amount of content, like an extensive blog, then WordPress is a good choice. WordPress also offers a wide variety of extra features and functionalities in the form of plugins.
It will take longer to build a website with WordPress because you have to sign up with a hosting provider first and link your web host to your WordPress site.
This approach is not as straightforward as using a drag-and-drop template, but if you have more advanced web design knowledge, you can access further customization options with WordPress.
3. Web Design Agency (2 – 3 Months)
If you don't want to build your website yourself, you can also hire a web design agency to do it all for you.
This offers two obvious advantages: it won't require any work or knowledge from your side, and you can make more advanced requests for your website's functionality.
The disadvantages? It's very expensive, and building your website will probably take a long time.
Using a professional agency is only really suitable for businesses with a large budget who require advanced functionality and customizations. Most small businesses don't require this level of customization.
Building websites with an agency requires a lot of back and forth. You have to settle on a design, approve individual pages, and factor in time for ongoing changes and developments.
Another disadvantage of using a web design agency is that they will be the ones who have to update and maintain your site. This means you'll have to rely on them to fix any small issues, which you could easily do if you built the site yourself.

Wrapping Up
Building websites could take a few hours or a few months, it really depends on the project's scope and how you choose to create the new site.
Whatever approach you take, it's essential to do it properly, as a great website is the most important online asset for any company.
Here's our advice: If you're a small business, don't stress too much about the design process and creating the "perfect" site. All your business really needs is a simple site that looks good and functions properly. Using a web builder is generally the best way to achieve this – and it also makes the entire process a lot faster.
Top Tip: You can also use a graphic design subscription to help you come up with quick and easy visual content for your new site.

Frequently Asked Questions
How long does it take to make a simple website?
If you only need a few pages and use an intuitive website builder, you can make a simple website anywhere between a couple of hours to a few days. If you require a fully custom design from good developers, a 10 to 15-page website will generally take around one to three months. There is no "average hours" answer here, as each project is unique.
Can a website be built in a day?
It is possible to build a very basic website in a day using an easy website builder. This uses templates and requires no coding, so anyone can quickly put a fully-functioning website together in no time.
How hard is it to build a website from scratch?
This depends on what approach you take to build the website and what level of customization you need. Anyone can easily create a website using a drag-and-drop website builder with templates. If you want to build a fully custom website from the ground up, this can be a real challenge.
Can I code my own website?
It's not too challenging to learn a few basic HTML tags and code a basic website yourself. However, if you're not known for being tech-savvy, rather use a website builder with a template. This makes it incredibly easy to put together a website and requires zero coding.
Related Content