What makes a couple who've been married for 60 years decide to divorce? How do two people in love end up so unhappy that one threatens to kill the other's attorney?
These are the stories that Justin Lee, a Toronto-based family lawyer, sees in his office—and that he shares with his 210,000 followers on TikTok, where he posts as @jleejd or "Breakup Lawyer Justin." Divorce lawyers become desensitized to "gossip and drama," he told Newsweek, but some of these moments still have the power to shock.
"There are only so many variations of bizarre situations that you can encounter before it becomes just another story. That said, us divorce lawyers really have seen it all—I was once provided with numerous pictures of human feces as part of the evidence," he said.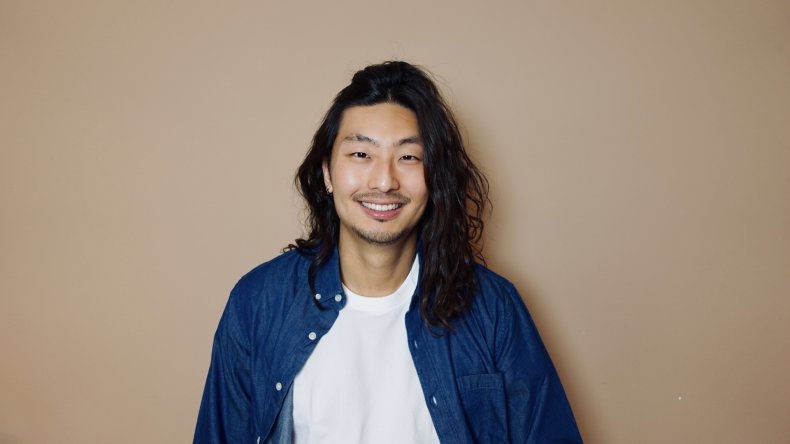 "There I was, sifting through and organizing these pictures in my office, which has a glass wall so anybody walking by could see what I was doing. I had a lot of explaining to do that day to my colleagues."
"Fecal matter" evidence has also formed part of a legal case that the world is watching in real time, between former couple Johnny Depp and Amber Heard. The defamation trial involving the divorced Hollywood actors has been far from pretty—and a prime reminder of how easily marriages can turn sour.
Depp and Heard were married for just two years. What happened to the couple Lee met who had clocked up six decades together?
"Neither of them had much time left to live and so a divorce wouldn't have served much practical purpose," he explained. "But for this person, it was important symbolically to become free from someone who they wanted to leave throughout the years.
"You don't hear that everyday."
Another rare occurrence, thankfully, is the death threat, but Lee once found himself in a building lockdown because a colleague had been threatened by a client's angry spouse.
"Emotions can run high in a divorce—so much so that it can make people do crazy and illegal stuff," he said. In one TikTok post, he suggested that criminal lawyers work with "bad people on their best behavior" while divorce lawyers deal with "good people on their worst behavior."
"Out of all types of lawyers, divorce lawyers likely have the highest safety risk," he told Newsweek.
To avoid finding yourself in a situation where you or your partner get so angry you start making threats, Lee advises engaged couples to visit a family attorney before their wedding. Although some might see this as jinxing the marriage, Lee said: "Two people who acknowledge the possibility of a divorce are more likely to treat their marriage with care and not take it for granted.
"Spend just an hour with a family lawyer who can educate you on what happens in the event of a divorce and how to protect your interests. Some will resist this based on this notion out there that discussing a divorce is somehow indicative of a marriage that's more likely to fail—but this is simply not logical."
How to Choose a Family Lawyer
If you need the services of a family lawyer, follow Justin Lee's advice to find the perfect match for you:
Look for someone who practices family law exclusively. It is a complex area and a lawyer who specializes in it will be more knowledgeable and, generally speaking provide more value than someone who only works in this field part time.
Look for someone that you jibe with. Going through a divorce can be an incredibly intimate process and having a lawyer who you get along with can be a huge help. This does not mean you should become friends with your lawyer, but you can absolutely look for someone you are compatible with in a professional capacity—for instance, some clients may prefer a formal personality while others may prefer a warm personality. I would encourage any potential clients to meet with several lawyers, even if it means having to spend more money. Choosing the right lawyer can make what will inevitably be a bitter experience that much more palatable.
Talk to people who have dealt with family lawyers. Word of mouth is the greatest source of referral because it's the most genuine review. There are plenty of lawyers who boast excellent reviews on their websites that they do not measure up to in practice.