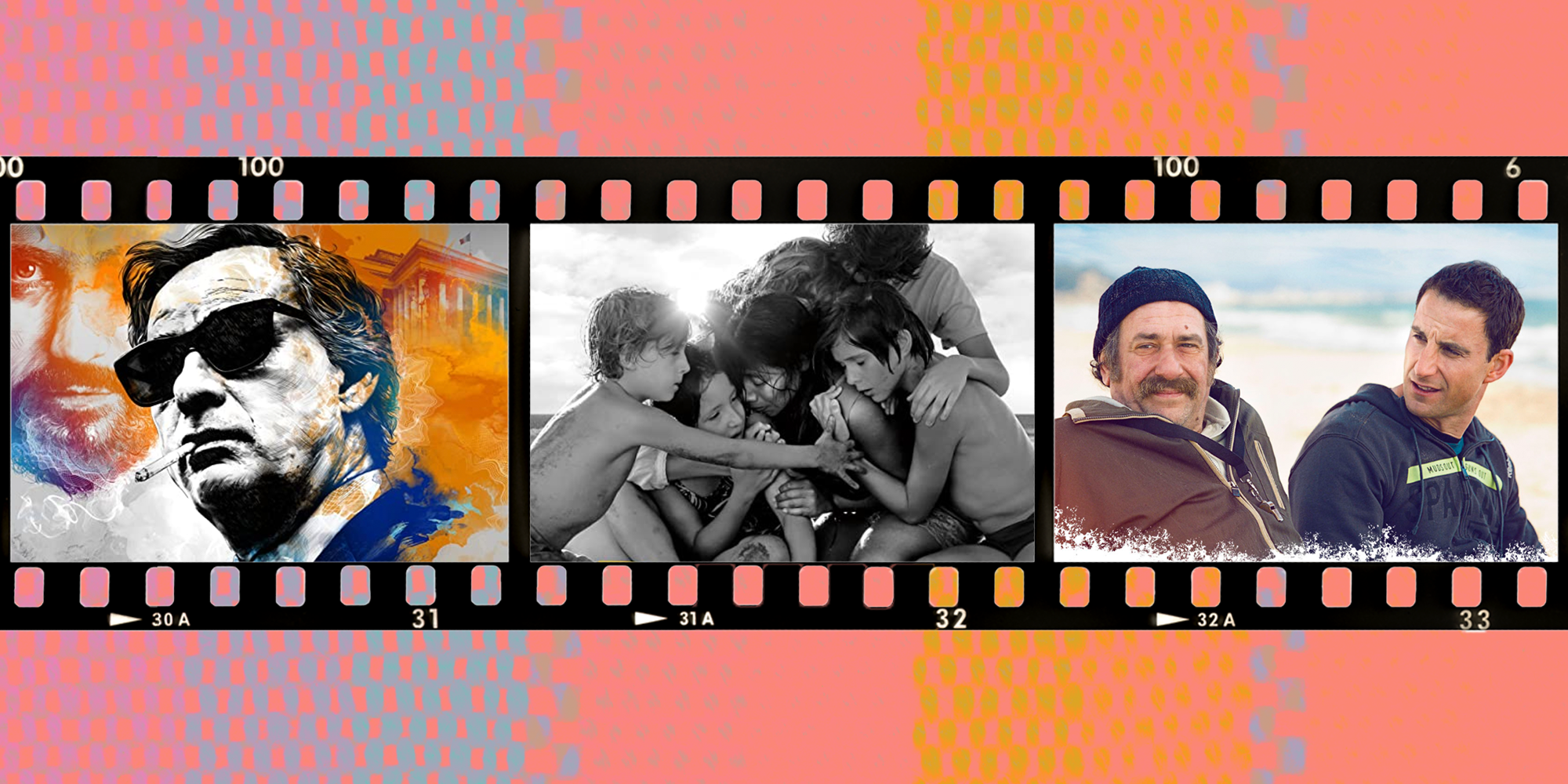 The Paramedic
Mirage
Contratiempo
Below Zero
Sounds Like Love
The Platform
Roma
Wrap up!
Thanks to Netflix, we get to see a lot of new and refreshing storylines through Spanish movies. Whether based in Spain or Mexico, these movies give us different perspectives and expose us to a different lens through which we can view the world. It's like being able to experience cities like Madrid and their culture without even going there! As long as you have a good internet connection in your home and are subscribed to one of Netflix's pans, you can watch some amazing Spanish movies on the platform easily.
The Paramedic
The Paramedic is one of the most thrilling movies made, that will send chills right down your spine. It revolves around a paramedic, Angel, who is stuck in a wheelchair after a horrible accident. His life turns upside down in the blink of an eye, and he can't help but be paranoid about everything bad happening to him in his life. It is then that he becomes overly obsessive with his ex-partner and plots an act of sinister revenge against her.
Mirage
This is a 2018 film based in Spain. It is a sci-fi, thriller drama that revolves around the mother of one who saved a child's life 25 years ago. Things in the present take a toll, and it causes the mother to lose her own daughter due to the glitch in time and reality. The movie features incredible cinematography and exceptional acting, with a ton of camera effects that will leave you immersed in the visuals.
Contratiempo
Contratiempo is also called The Invisible Guest. It's an amazing watch for those wanting something mysterious and thrilling. It takes us through the struggles of a rich businessman framed for his ex-partner's murder, whose dead body body was found in his hotel room. Just by even thinking about how he proves himself innocent and the transition he must have had from start to end makes you want to watch this movie. Other than the plot of the movie, its 1 hour 45 minutes run time makes it ideal for a sleepover night or a quick watch on a working day.
Below Zero
The 2021 Spanish film Below Zero can be very different from what we usually see in Spanish drama and thriller movies. It is situated in an extremely cold climate, where the prisoner transfer van is attacked and the battle between the guards and the prisoners turns intense. The isolated and challenging surroundings of the prisoner van make the whole thing much more exciting. There may be some predictability in the plot, but the visuals make it worth your time.
Sounds Like Love
Set in the beautiful city of Madrid, this rom-com is all about past love life and problematic love choices. The movie is about a 30-year-old Marta, who is struggling with her career but cannot be grateful enough for the support of her two best friends. Things start to go downhill when her ex-boyfriend, who was bad news then and is bad news now, comes back to her life in Madrid.
In such times where she is reminded of heartbreak and her troubled love life, we see a very beautiful friendship between the girls develop. The movie is upbeat, romantic, with lots of comic relief that can make a girl's sleepover night memorable.
The Platform
Just a disclaimer that The Platform is a very grim and dark movie, so you shouldn't be watching it alone or when you are not in such a state of mind. The movie is about a vertical prison, where the prisoners are living in tight cells and are only given a few minutes to eat their food. Its plot is based on survival, mystery, and lots of "unknowns" that unravel as the story develops. There may be some graphic scenes included, so hold tight!
Roma
If you are a fan of aesthetic visuals, excellent storytelling, and cinematography of a movie that matters to you, watch Roma. The movie is completely in black and white, which just enhances the whole vibe of the movie. The black and white color grade takes us into the whole mood of a 1970s Mexico City. It is about a domestic worker in a household where the husband cheats and runs away from his family.
Cleo, the lead in the movie, bonds with the entire family during this difficult time of theirs in the most unexpected manner. In the meantime, Cleo struggles with her own life, involving her pregnancy in particular. The movie is simple, neat, to the point, and definitely evokes lots of emotions.
Wrap Up!
To fully enjoy these Spanish movies on Netflix, make sure you are subscribed to a high-speed intern plan. For accommodating your streaming needs, Wave internet can be a decent choice. It provides cable and fiber internet in 3 states and is one of the largest broadband providers in the country. If you are in California, Oregon, or Washington, then you are in luck and can actually enjoy excellent internet speeds for streaming all types of movies and shows on Netflix.